By combining key designing features we have re-imagined what flip flops are.
Almost 1 inch of orthotic support encourages optimal foot posture aiding whole body alignment.
Our specialized closed cell foam material is formulated to mold to your foot.
Our ultra-strong one-piece design makes the flip flops virtually indestructible.
Tight Strap = No Toe-Clawing.
Your toes don't have to grip to keep your flip flops on, allowing you to walk all day without overusing muscles and tendons in the feet.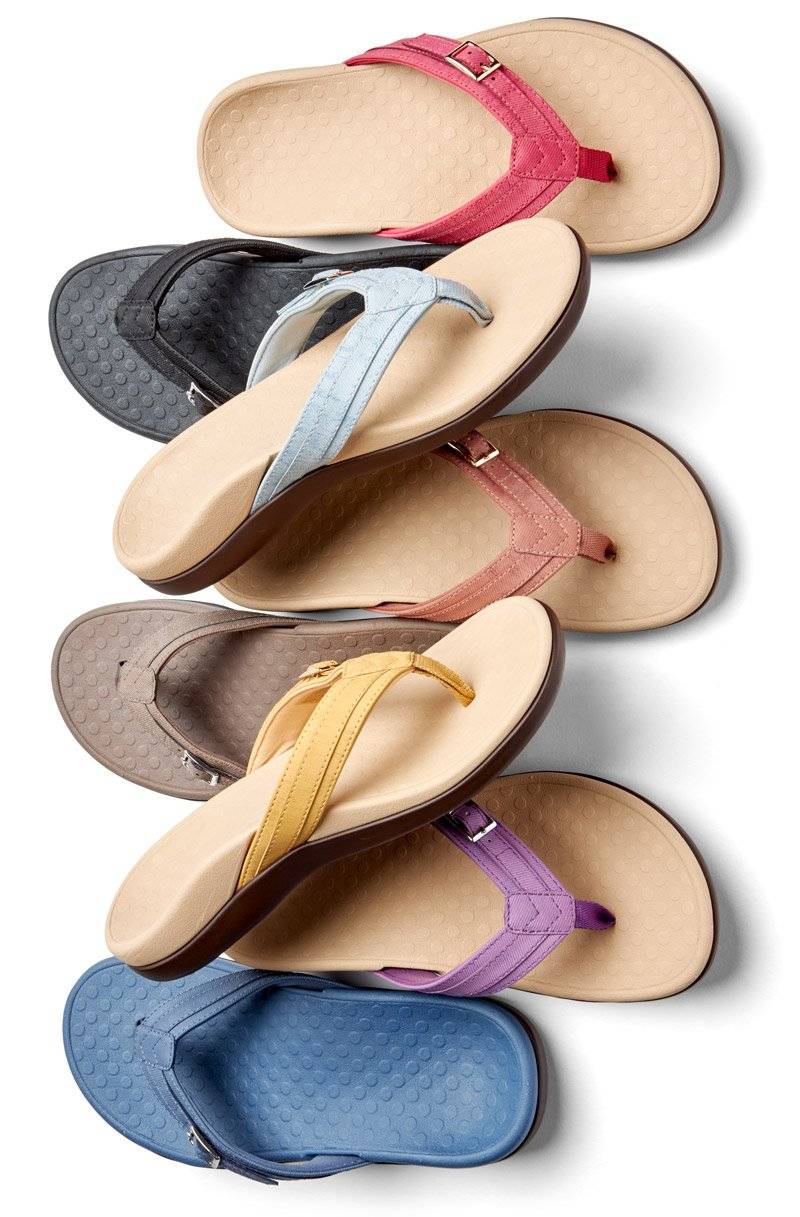 ORTHOTIC SANDALS WITH STYLISH DESIGN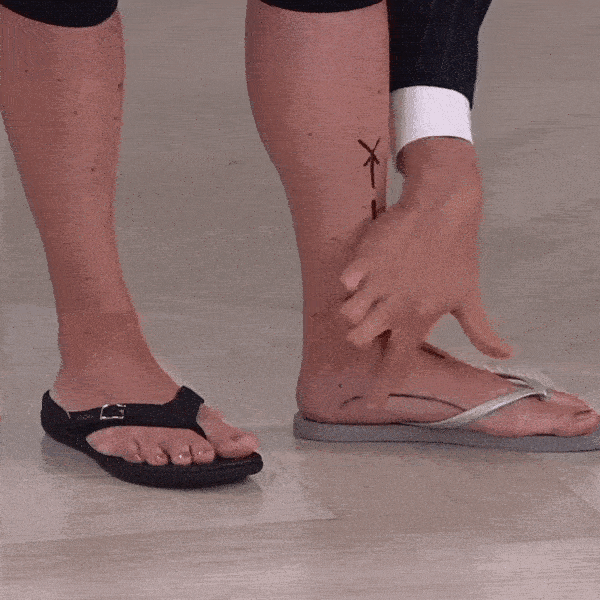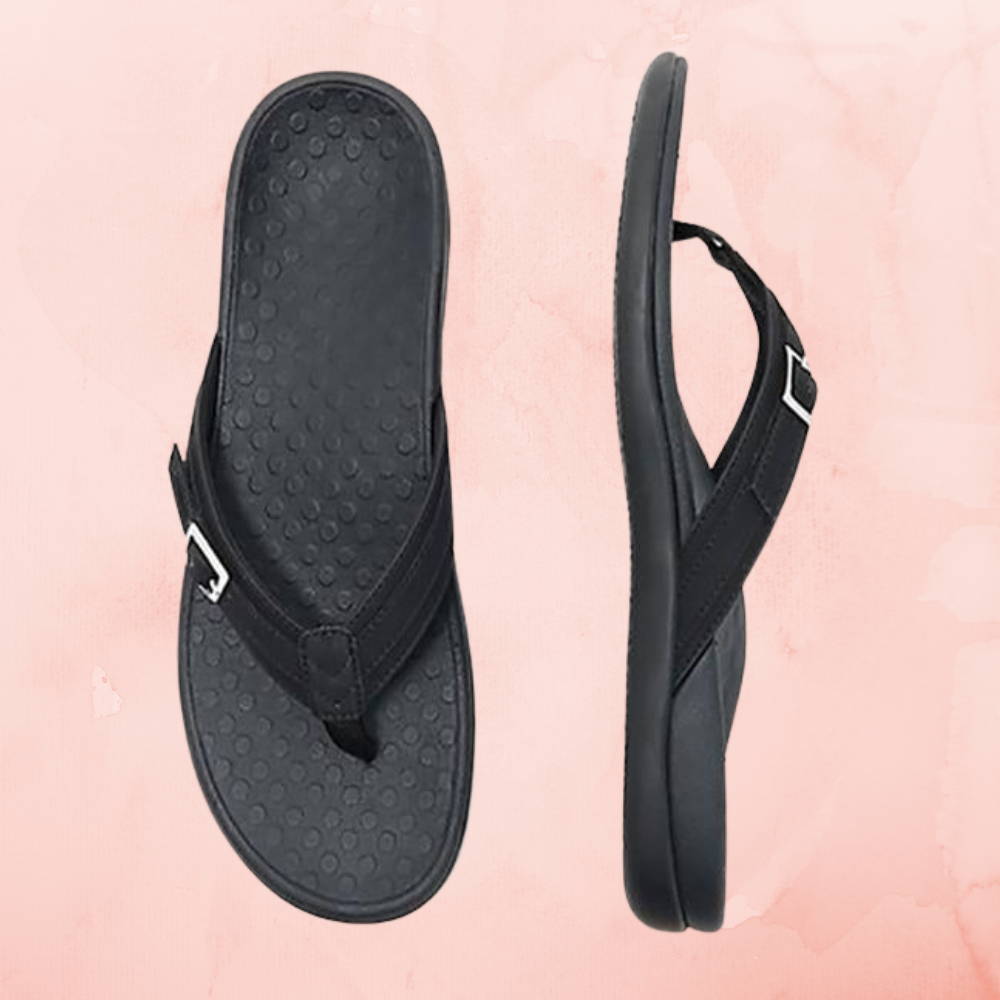 I have very high arches which make it hard to wear flip flops without curling my toes to grip the sandal. I am so happy i can work normally in these flip flops. They are amazing
So comfortable and supportive!
Got my first pair a few weeks ago and I love the fit! After a month of wearing them I have almost no pain!
I have been struggling with plantar faciitis for years now but the arch support of these sandals lessens the pain drastically. They are excellent. Would definitely recommend.